Semantic Drain and the Meaninglessness of Modern Work
Stop calling your social media manager a "guru"
When I was on staff at the International Business Times in 2015, I had an editor who hated jargon. "If you use the word 'space,'" he said once, "you better fucking be talking about outer space." I did my part by creating a Jargon Jar. Into the jar clanked coins every time one of us used "content" or "space" or whatever dumb MBA or tech neologism had been handed to us by sources who sounded like—and were mostly nothing more than—hucksters.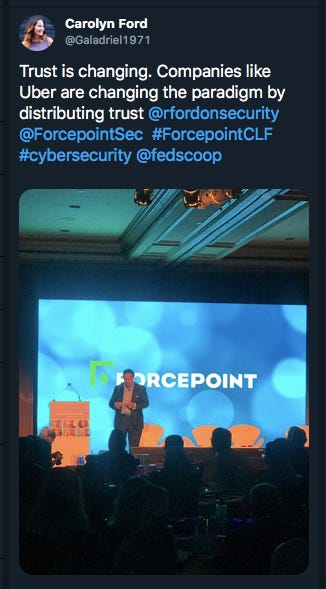 Really, jargon isn't all that far off from slang—vocabulary in use within a particular industry, as opposed to a more organic culture. Jargon is the reason air traffic control memes are funny in a bewildering sort of way; it is how an industry talks to itself, creating what feels like a subculture in an environment where the elements of real culture are often prohibited. The gradual creep of jargon outside of its intended industries, though, has heralded an even more unsettling linguistic phenomenon: semantic drain.
Languages mutate constantly; the meanings of words can shift dramatically over the course of just a few years. Take the word "stan," which came into popular use as a derogatory term for creepily obsessive fans thanks to an Eminem song about a creepily obsessed fan named Stan.* Creepily obsessed fans, offended, began to use the term themselves, ironically, and now usage in general is borderline positive. It's weird, and I'm not particularly happy about this particular change, but, well, what are you gonna do.

In the last four or five years, though, I have been seeing more and more words permeating the vernacular that do not have any real meaning—or, worse, words that once had a specific, tactile meaning being drained of that meaning by "corporate culture."

"Content" is the offender that springs most readily to mind. It's a catch-all now, hardly better than "stuff," for one-way communication: the listicle, the 6-second video, the 3,000-word article, the 45-minute video essay, the season of television. I use "content" as an insult, to designate writing I do that has no value. It's not the word's fault. Blame the steady descent of journalism into a hell where you're lucky to make $20 for a 300-word post, and the concomitant rise of advertising as the dominant form of communication in our world.
It's no longer enough to be a reporter, an editor—these titles carry with them the feel of specialization, as though their bearers are capable of doing "only" one thing. A "content strategist," though—that implies flexibility, a knowledge of a multitude of disciplines, the fortitude to work with brands, the ability to create video content that brings in far more ad dollars per 1,000 viewers than words alone on a web page.
You can see a couple different etymologies for this new usage. Most online publications have a content management system that contains text and photos and other elements used in stories; journalists love inflicting their jargon onto the public (I am as guilty of this as any). Or take juicy-mummy capitalist Sumner Redstone's famous declaration that "Content is king"—referring to the actual content of a movie or TV series, as opposed to the delivery method or format. Journalists and analysts and people on television love quoting juicy mummies, and a game of linguistic telephone ensues.
That's how you go from the "contents may be hot" warning to people seriously talking about "content networks." You see the same phenomenon with "solution," "space," and "product;" with "brand," with "talent." The phrase "corporate culture" is a devilish oxymoronic weed, draining the word "culture" of all its vibrancy and significance. Companies offer "solutions" to problems that don't exist, because there is no other way to describe that they are offering nothing of value. Even "trust" is being slowly marched toward the gaping maw of late-capitalistic semantic drain, thanks to companies like Facebook and Uber.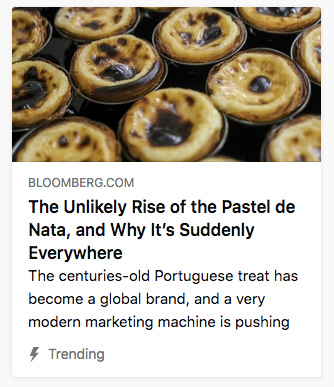 "Late-capitalistic semantic drain" sounds like its own uniquely hellish bullshit neologism. But I swear it does mean something: the lack of meaning spreading through English, driven by a corporate monoculture devoted solely to profit.
I have a hypothesis that this semantic drain is tied to the meaninglessness of modern work: These companies are co-opting words with tangible meanings and draining them of such to obscure the fact that they rarely produce anything of value to society, and that their employees are spending most of their waking hours performing labor with no meaning.
The plural of "anecdote" is hardly "data," but I find myself overwhelmed by the number of people in my social circle who are having constant work-related breakdowns, or who are chucking aside any notion of having a "career," because they have seen exactly how much of a crock of shit careerism is. That's aside from the number of people I know or have simply spoken to over the last several years who hate their job, who find waking up to go to their job an increasingly unbearable proposition even if it comes with "perks," even if they desperately need the health insurance. It's not just because their boss sucks, or their coworker eats their lunch: Everywhere in America—I won't speak to the rest of the world; but America, I've been all around—you will find people completely alienated from their labor. That is, they find no meaning in half their waking hours,** the ones they spend "working."

I put "working" in quotation marks because the kind of work I'm talking about isn't really work, is it? When you spend three business days creating a PowerPoint presentation using work done by someone else, only to be told by your boss that you fucked up by making the arrows blue instead of red, do you feel any sense of ownership of the thing you've created, or do you simply repeat to yourself that you need this job to make your student loan payments? When you're on your feet for 8 hours carefully re-folding t-shirts that shitty people looked at and then tossed on the floor like some naughty child, or being berated by someone whose credit card was declined thrice, do you feel as though you've "put in a hard day's work"—or that you've spent half your waking hours being slowly crushed by the weight of the service economy? This feels more like toil than work, doesn't it?

This isn't just a feeling held by me and a few of my more radical friends. Anthropologist David Graeber wrote an entire book on the subject of "Bullshit Jobs." Graeber talks a lot in this book about how most jobs are "pointless," and while objective pointlessness is a hallmark of a lot of modern work, I prefer to talk about meaninglessness, because a job can be objectively pointless but still have some meaning or non-monetary value for the person doing it; a job can also be objectively necessary and not provide any meaning to the person doing it. (Not everyone's cut out to be a nurse.)
William Morris' "Useful Work vs. Useless Toil" essay from the late 1800s shows that the Industrial Revolution was raising the specter of meaningless work, so this isn't exactly a brand-new phenomenon. "As to the hope of product, I have said that Nature compels us to work for that," Morris wrote. "It remains for us to look to it that we do really produce something, and not nothing, or at least nothing that we want or are allowed to use."

Yet modern white-collar work is often completely removed from any sort of end product; it's not hard to see why this distance results in a profound sense of alienation. That alienation is exacerbated when the end "product" is consulting services, or "financial services," or denying a person coverage for a medical procedure, or marketing materials that literally less than a dozen people outside the company will read.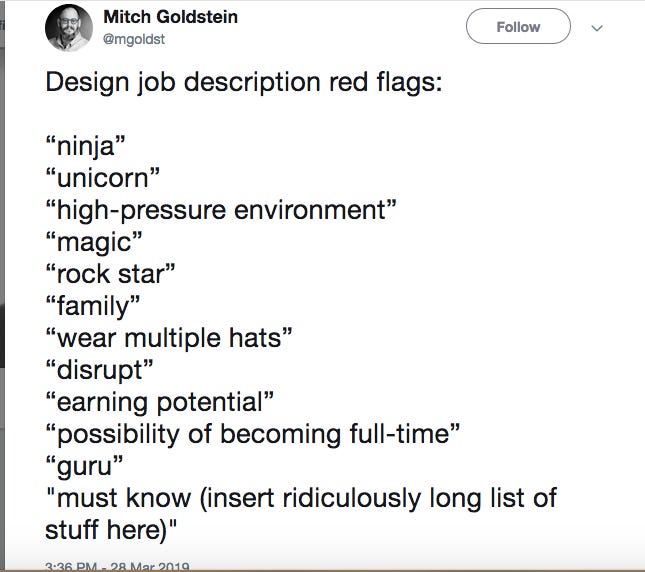 To counteract this alienation, to obscure the fact that these jobs are, as Graeber points out, "pointless," HR departments and startup founders, in particular, have begun to co-opt plenty of perfectly fine words: "Rock star." "Family." "Guru." "Wizard." "Hero." All they really mean is that you need to have a working knowledge of some system or another and no sense of dignity. The job descriptions that involve these words are most frequently found in the tech sector.
"Looking for a rock star coder to join our family," the HR enchantress writes. "Must be a high-performer who wants to disrupt and can wear multiple hats in a fast-paced environment. Free meals and laundry service!"
This description really means the company wants control over every moment of your day, has no idea what it's actually hiring you to do, and will never reward you for exceeding expectations, because firstly there aren't any and secondly you're supposed to be a rock star, and so should always be exceeding expectations as a matter of course. The HR enchantress is attempting to blind you to this reality with words for things you aspire to in your life, but which you will never achieve (rock star-dom, family), especially if you take this job at a company attempting to create an app that performs the emotional labor your mother used to perform (Mothr).
Let me reiterate: These job descriptions are meaningless because the jobs themselves have no meaning.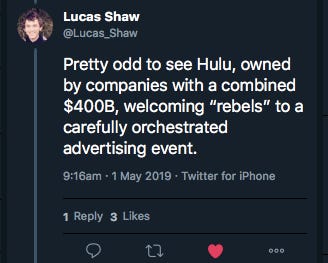 This semantic drain goes far beyond job descriptions, beyond jargon worming its way into the vernacular. Why does Hulu call the advertisers attending an annual presentation (designed to extract money from these advertisers) "rebels"? Why do companies allow—encourage, even—employees or contractors to call themselves "tech evangelists" or "influencers"?
Because if corporations admitted that not only are most of their jobs meaningless, but that your feeling that this is the worst possible use of your time on this earth is completely correct? If they admitted that they begrudgingly pay you a wage so you can buy things; that keeping you stressed and in fear of the consequences of unemployment (homelessness, starvation, lack of medical care) was not a small reason for your continued employment? That they were producing nothing of actual value to society?
Well, you might start to call into question the need for this kind of wage labor, and this kind of wage labor keeps their executives and their feckless progeny in summer homes and private jets.

Better to simply drain the English language of its meaning, word by word, and slip the husks on like Buffalo Bill, a mottled, mortifying skin stretched over nothing, nothing, nothing at all.

*I cannot believe how many people I have come across who did not know this was the origin of the term "stan."
**They're probably working more than half their waking hours, too. Factor in commute time and weekend e-mail checks, you can see almost half your week disappear down the maw of "work."